At Cosey Financial, it is our mission to assist people from all walks of life in achieving their dreams of a secure financial future. Cosey Financial is a comprehensive financial service provider with experience in tax planning, investment planning, money management, group benefits, retirement planning, estate planning, and insurance.
We are an equal opportunity employer and a member in good standing of multiple professional organizations. Although we are primarily known for our money management, our firm is dedicated to serving all of your financial services needs. Our continuing mission is to serve you by providing the highest level of expertise and professionalism possible, meeting or exceeding your expectations.
Our Dedicated Staff
---
TONY COSEY
Founder, President of Cosey Financial Services, LLC. Since 1999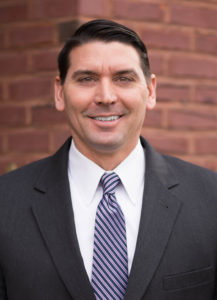 Tony Cosey is a licensed Broker/Agent who has proven ability to communicate, motivate staff, build trust, & to serve clients by providing dedicated, honest work, to meet their financial and insurance needs "FROM START TO FINISH".
He attended the University of Tennessee, Knoxville, TN., completing a Bachelor of Arts degree in Psychology in 1996, and a Master of Science degree in Management in 1999; all while competing as a UT track athlete and then as a professional track athlete. Tony uses the same dedication, devotion & drive at Cosey Financial Services, as he did while attending college full time and  becoming a decorated athlete. "From Start to Finish" is integral to our client relationships and the foundation of this company. Tony has natural leadership skills. He has built a thriving financial and insurance business that focuses on the needs of the clients he serves while staying up to date on the ever changing laws, rules, and regulations of the business. By embracing these core principles, Tony has effectively built one of the premier financial services and insurance services organizations in the industry.
Click Here For Tony's Track Career
---
 ANDY WALLACE , CFP                                                                                                                                                                                                                                  Financial Planning & Investment Advisor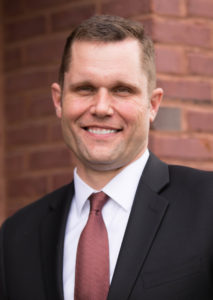 Andy Wallace is a well known financial planner and investment advisor from Knoxville, Tennessee. For over 15 years, Mr. Wallace has advised business owners and retirees of several local companies. Andy is the author of numerous booklets and articles on financial planning and has lectured widely on financial topics with groups such as the AARP, the local Chamber of Commerce, and other interests groups who want an experienced professional in financial planning.
Mr. Wallace specializes in working with retirees and those pursuing retirement who want to preserve capital, increase their income, and organize investments so as to minimize taxes. Furthermore, Andy also works with a number of private clients and business owners who want to develop and implement custom financial plans that will assist them in aligning their wealth with their vision for the future.
Andy graduated magna cum laude from Carson-Newman University with an emphasis in finance and accounting. Andy served as the Ranger Team Commander and Cadet Battalion Commander in the college's ROTC program. He was awarded the coveted George C. Marshall Award during his senior year.
Captain Wallace (ret.) went on to serve as a U.S. Army Intelligence officer in the 82nd Airborne Division's esteemed 504th Parachute Infantry Regiment, prior to returning to his home in East Tennessee. Andy is the past President of the Seymour Rotary Club and the Sevierville BNI Chapter. He and his wife Lori, are proud parents of two boys, Zachary & Caleb. Andy enjoys coaching sports with his boys and serves on the board of Knoxville Inner City Kids Outreach.
Andy takes great pride in being an independent financial advisor. He has chosen to affiliate his practice with Cosey Financial Service, Inc., and independent Broker/Dealer. Andy has also earned the Certified Financial Planner designation in 2009 from the CFP Board.
Mr. Wallace works with CPA's, attorneys, clients, and their referrals. He is blessed with clients from multiple states. Andy also has satellite offices in Atlanta, GA.
---
AMBER DECKER                      
Accounting and Compliance Director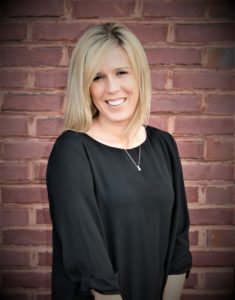 Amber Decker brings 15 years of accounting experience to the Cosey Financial Services, Inc. team, with a degree in Business Management focused in Accounting. In 2013 Amber and her family, moved from Chicago, Illinois to the Knoxville, Tennessee area to be closer to family.  Her experience and knowledge has helped make the company much more efficient and her expertise and loyalty have made her a highly valued member of our team.