Establishing a solid investment plan is essential to obtaining financial independence. Don't let the fears that financial planning is too complicated, too time consuming, or too risky rob you of your financial peace of mind. We at Cosey Financial believe that financial planning is for everyone. Any successful plan is dependent upon 3 key components: 1) How much you spend versus how much you save. 2) Investment choices and asset allocation. 3) Sequence of returns.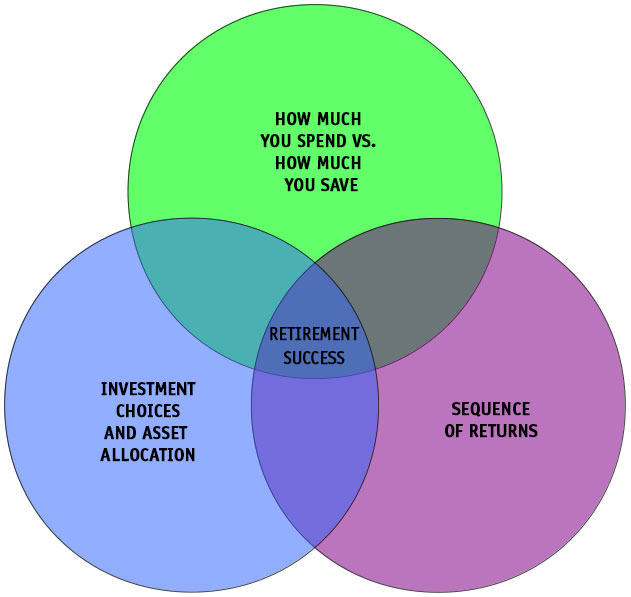 We believe that a solid financial plan addressees the following six components:
1. Current Financial Position
One of the most important elements of financial planning is understanding your current financial situation. For a greater understanding of your current financial position, take a closer look at your net worth, assets, liabilities, and cash flow.
2. Protection Planning
An important element of any sound financial program is minimizing your exposure to financial risk. Health coverage, income protection, long-term care coverage, and life insurance should be evaluated to insure appropriate protection.
3. Investment Planning
Risk management is the basis of successful investing. The risk and return of any one investment should be viewed in relation to your total investment portfolio. A quality investment plan should answer the following five questions.
– What is the purpose of your investment, safety, income, or growth?
– When will you need the money being invested?
– What are the investment risks?
– How much money do you have to invest?
– Can you meet the minimum requirements?
– Will you be investing a lump sum or making regular contributions?
– What investment vehicles are available to you?
Cosey Financial can help you determine the level of risk and diversification best suited to obtaining your financial goals.
4. Tax Planning
Many types of assets (tax-exempt bonds, IRA's, annuities, cash-value life insurance, etc.) offer significant tax advantages. Working with a financial advisor who understands the tax implications of your financial decision will help ensure that you are making well informed decisions, resulting in significant tax savings. For help in identifying strategies to reduce your tax liability or developing a comprehensive financial plan, contact us today.
5. Retirement Planning
Developing a strategy for a financially secure retirement is no simple task. Whether your retirement contributions come from your employer, or from you, an experienced professional's knowledge and objectivity can make this important task more manageable.
6. Estate Planning
Reducing taxes is not the only reason to develop a solid estate plan. Whatever the size of your estate, a sound estate plan is the best assurance that your assets will be distributed according your wishes. At Cosey Financial we will assist you in creating a personalized estate plan taking into consideration the following elements:
– A will specifying the distribution of assets as well as the naming of guardians for any minor children.
– Durable powers of attorney naming whomever you choose to make financial and medical decisions on your behalf should you become unable to do so yourself.
– Coordination of beneficiary designations on retirement accounts, life insurance policies, etc. with the rest of your estate plan, thereby enabling those assets to go to the named beneficiaries regardless of your will.
– Splitting of assets coordinated with the rest of your estate plan. Property owned jointly with right of survivorship typically goes to the survivor regardless of instructions in a will.
– Establishing a trust, as appropriate. (Trust can be used to manage investments during your lifetime and beyond, distribute assets to heirs as you determine, minimize estate taxes, maintain the privacy of your financial affairs, and protect assets from lawsuits and seizures).
Consult a financial professional at Cosey Financial Services to learn how to better protect your estate.